MAESTRO: advanced grants
---
MAESTRO is a funding opportunity designed for advanced researchers wanting to conduct pioneering research, including interdisciplinary research which is important for the development of science. Projects within this funding scheme should surpass the current state of knowledge, lead to the creation of a new paradigm, or forge pathways to new frontiers in that field.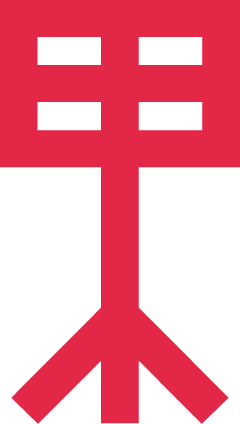 MAESTRO 12 call - announced 15th June 2020
MAESTRO 11 call – announced on 17 June 2019
MAESTRO 10 call – closed on September 17th, 2018
---
Principal Investigator an advanced researcher. An advanced researcher is a person holding a doctoral degree who in the past 10 years prior to the submission of the proposal:
has published at least five publications in reputable Polish and/or foreign scientific journals,
has supervised the implementation of at least two research projects selected within domestic or international call for proposals,
meets at least three of the following criteria:

has published at least one monograph,
has given presentations at well-established international conferences,
has been awarded an international prize or award,
is or was a member of recognised associations or international scientific organisations,
was a member of a scientific committee of at least one recognised international conference,
has other significant scientific achievements,
and in the case of research activities in art – a person who:

has created works of art of international importance or significance to Polish culture,
has played an active part in international exhibitions, festivals as well as artistic, musical, theatrical or film events.
Duration: 36, 48 or 60 months
Evaluation criteria:
proposals from within NCN Panels, involving basic research,
fulfilling by the Principal Investigator the criterion of advanced researcher
the research portfolio of the Principal Investigator,
scientific excellence and the innovative nature of the research project,
evaluation of the results of research projects conducted by the Principal Investigator, funded from the budget for science,
impact on the development of the research discipline,
justification of the planned costs.
Evaluation procedure: 2-step merit-based evaluation by peer review panels and external reviewers, applicants qualified to the second stage of evaluation will be invited for an interview carried out in English
Funding:
Researchers may apply for funding of costs relevant necessary and directly connected to the proposed research, including:
Personnel (including at least one investigator with a PhD and at least one doctoral candidate must be employed in the project for at least 36 months)
Consumables
Research equipment
Travel and subsistence costs
Outsourcing
Other: publication costs, collective investigators, devices and software, etc.
Overheads: up to 20%
There is no cap on funding for an individual project.
Application: written partly in Polish and partly in English
---
Contact:
Tel: 0048 12 341 9000