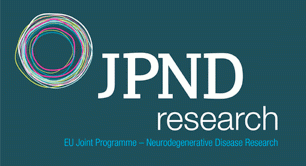 A new call for international research projects concerning mechanisms and biological substrates that underlie non-pharmacological interventions in order to tailor a holistic personalized treatment approach has just been launched by the JPND network (EU Joint Programme – Neurodegenerative Disease Research).
Funding proposals may be submitted by consortia composed of at least 3 research teams from at least 3 countries participating in the call. Participants are subject to the domestic terms of the participating funding organisations.
---
Countries participating in the call:
Australia, Belgium, the Czech Republic, Denmark, Finland, France, Spain, the Netherlands, Canada, Luxembourg, Latvia, Germany, Norway, Poland, Slovenia, Switzerland, Turkey, Hungary and Italy.
---
The application procedure:
First stage:
Second stage:
National level: an NCN proposal concerning the Polish part of the project drafted by the Polish research team and submitted to the NCN electronically via the ZSUN/OSF electronic submission system .
---
Call Timeline:
Submission deadline for joint pre-proposals: 1 March 2022
Call for joint full proposals: May 2022
Submission deadline for joint full proposals: 28 June 2022, 12 a.m. CET
Submission deadline for NCN proposals in ZSUN/OSF: 5 July 2022
Call results: October 2022
---
Under the JPND Call 2022, funds can be applied for to cover salaries for members of the research team, salaries and scholarships for students and PhD students, purchase or construction of research equipment and other costs crucial to the research project.
The total funding allocated by the NCN for research tasks to be performed by the Polish research teams under the call is 500 000 EUR.
The EUR budget for the Polish part of the research project in the joint proposal must be calculated according to the following exchange rate: 1 EUR = 4.5987 PLN.